What began as a friendly competition between soldiers has become an award-winning enterprise supplying premium protein for athletes and medical patients worldwide.
Frog Fuel, a rapidly-growing supplement company founded by former Navy SEALs, has won the award for Best Athletic Protein Supplement from Optimal Performance Living. The company's liquid collagen protein supplement is uniquely potent for athletes and active lifestyle consumers because of its ready bioavailability.
You May Also Like:
Ora So Lean So Clean Protein vs Nuzest Clean Lean Protein
Naked Mass Protein Powder vs Healthy Truth Protein Powder
Protein For Athletes: Frog Fuel Powers Peak Performance With Liquid Collagen Protein is an original (OptimalPerformanceLiving) article.
Named for the Navy SEALs "Frogmen," Frog Fuel is a medical-grade nutrition company based in Ft. Worth, Texas. Unlike most consumer supplement brands, this veteran-owned company started out manufacturing a medical-grade collagen for daily nutrition (such as that used in feeding tubes) that is now trusted by thousands of hospitals, long-term care facilities, dialysis centers, and bariatric clinics.
In its commercially available supplements, Frog Fuel uses the same formula of Nano-Hydrolyzed Collagen® with a focus on athletic performance and injury prevention benefits.
Serving together in the same SEALs platoon, company co-founders Alexander Kunz and Jeff Byers grew highly competitive with each other when it came to the rigorous physical demands of the elite Navy unit.
"Nutrition was a big part of our journey," says company CEO Kunz, remembering how each of them sought to gain a competitive edge over the other. When it came to designing a product for themselves as Navy SEALs, they knew that a key element was portability:
"When you're out on a mission, and there's no refrigeration," Kunz says, "you need something convenient."
Unlike protein shakes which require mixing, packets of Frog Fuel Liquid Protein are ready-to-drink in one-ounce single-serving shots.
"Customers don't have to deal with messy powders or packing large shaker cups in their bags," says Kunz. "Our packets can easily fit in a pocket, and you're done drinking it in seconds. Just rip and sip."
Frog Fuel is shelf-stable, lasting two years without refrigeration. Each serving contains 15g of liquid collagen protein from grass-fed cows, providing four times more protein per fluid ounce than mixed powders and other ready-to-drink products. Berry-flavored Frog Fuel is also sugar-free, gluten-free, soy-free, and lactose-free, containing no carbohydrates, fat, or GMOs.
Frog Fuel is also a complete protein, unlike most brands of collagen protein supplements that are generally lacking or low in certain amino acids. Hydrolyzed collagen and collagen peptides commonly contain only 18 amino acids; however, Frog Fuel is fortified with a unique combination of all 22 essential amino acids.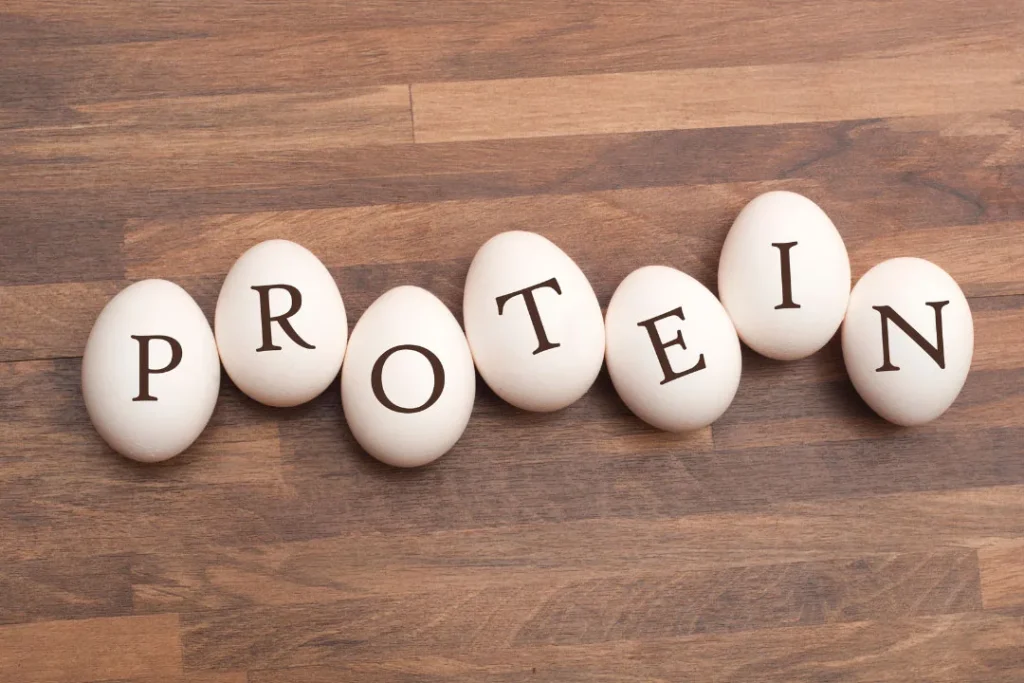 In addition, Frog Fuel's Nano-Hydrolyzed Collagen® protein is exceptionally bioavailable. Chief Marketing Officer Aaron Saari explains that this is because the particles of Frog Fuel's protein are smaller – and therefore proven to be more digestible – than those of its competitors.
Protein For Athletes: Frog Fuel Powers Peak Performance With Liquid Collagen Protein is the (OptimalPerformanceLiving) report.
"Most molecules of commercial collagen proteins are about five times bigger than the pores in your stomach," he says. "Since food only stays in the stomach for about 90 minutes, whatever isn't digested by that time goes out as waste, so you might only be getting only a percentage of the proteins you ingest out into your bloodstream." In fact, typical protein powders demonstrate such poor digestibility that, despite their label claims, the body is only able to process 10-20% of the actual protein molecules.
In contrast, Frog Fuel's collagen protein molecules are nano-hydrolyzed – naturally broken down with a fruit enzyme – to about half the size of pores in the stomach. This allows the protein to be digested completely within 15 minutes, absorbing four times faster than whey protein.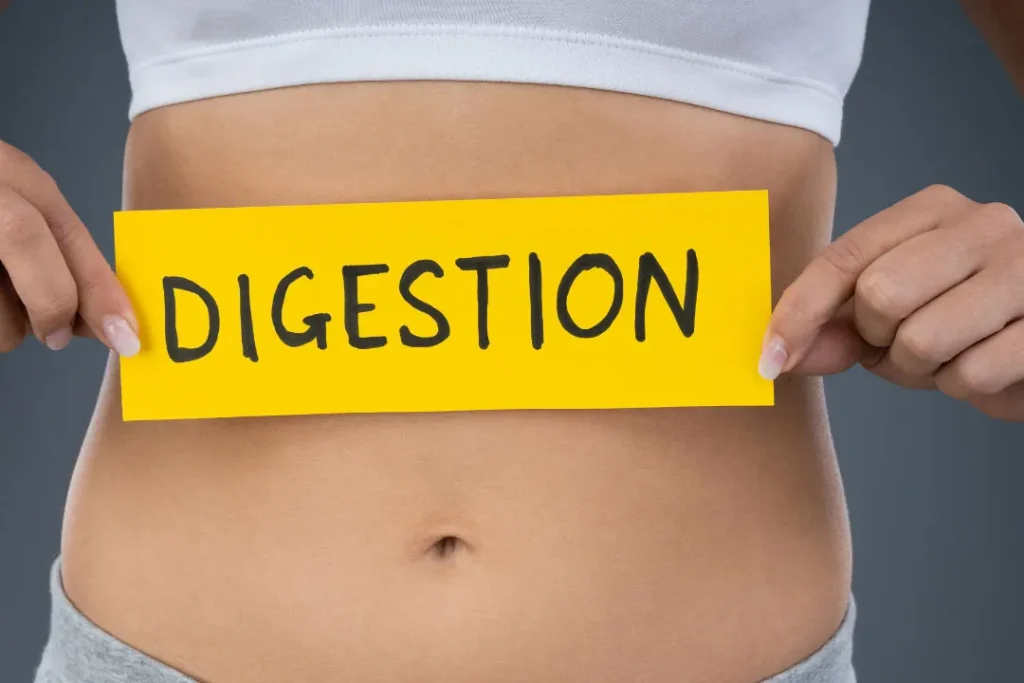 Saari emphasizes that the amount of protein contained in a product is not as important as the amount of digestible protein. That's especially important to know, he says, because competitors may advertise a higher amount of protein per serving, even though the real amount of protein absorbed is actually less.
"That's why we feel education is essential, because a lot of brands out there don't educate their consumers. They want consumers to be uneducated so that they don't have to talk about things like how well their product absorbs. They want to trick consumers into just looking at the number of grams of protein, to convince them that it's a better product. We focus a lot of our efforts on education so people can understand what the science means."
Familiarity with the science is especially important to understand the true benefits of collagen. While collagen is widely recognized for its cosmetic benefits, Saari notes that its medical uses and its efficacy as a superb protein for athletes are lesser-known.
"It's been marketed so heavily towards women, and everybody talks about collagen for hair, skin, and nails,' says Kunz, "but that's the tip of the iceberg."
The healing effects of collagen have been demonstrated by many studies, including one that shows a potential increase in anti-microbial activity and antioxidant capacity. Kunz adds that the company's collagen supplements are now being used in multiple medical applications, including care for sun damage, frostbite, pressure sores, ulcerative colitis, and bone density, among others.
But the larger market for collagen supplements is still as a protein for athletes.
Protein supplements are among the most popular dietary supplements used by athletes and recreationally active adults striving to increase muscle mass, enhance performance, and improve exercise recovery. In the coming years, rising purchasing power is expected to boost demand for ready-to-drink products, creating more opportunities for Frog Fuel.
Changing lifestyles are also expected to propel category expansion, and the market is expected to be driven by the rising demand for protein supplements among casual exercisers. As more consumers choose to maintain a healthy lifestyle by participating in sports activities, the demand for dietary supplements in sports nutrition is expected to increase.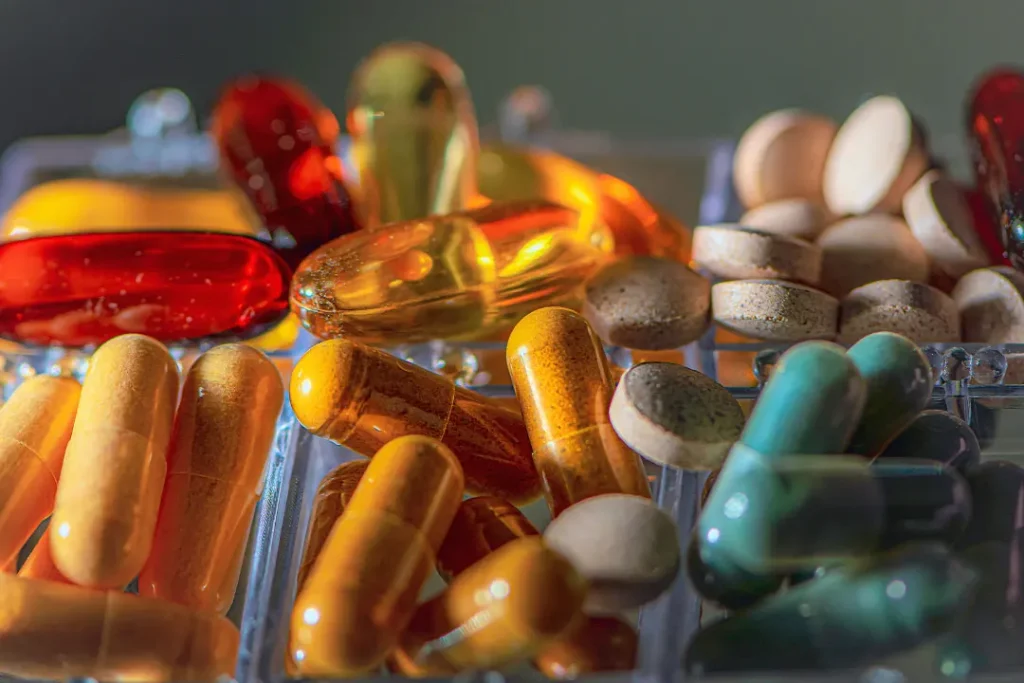 The global protein supplements market was valued at USD 21.64 Billion in 2022; it is projected to reach USD 40.65 Billion by the year 2030, with a compound annual growth rate (CAGR) of 8.20% over the forecast period.
By providing a superior protein option for athletes, Frog Fuel caters to the needs of consumers who are at the top of their game. That's where Frog Fuel's complete protein, superior digestibility, and portability come in. "If you're trying to be the best," Kunz says, "you have to be using the best product." In a recent study, Frog Fuel demonstrated improvements in lower body power, upper body power, lower body strength, and upper body muscular endurance.
Other studies examining resistance training with collagen peptide supplementation showed significantly higher increases in fat-free mass, hand-grip strength, higher loss in fat mass, and more pronounced improvements in leg strength. Collagen protein for athletes has also been seen to accelerate muscle function recovery following exercise.
"We have elite athletes, and anyone who is essentially an elite athlete is going to be putting a lot of wear-and-tear on their body," especially the joints, says Kunz. Since collagen helps heal connective tissue, collagen supplements may facilitate faster healing of injury-prone hard-driving athletes.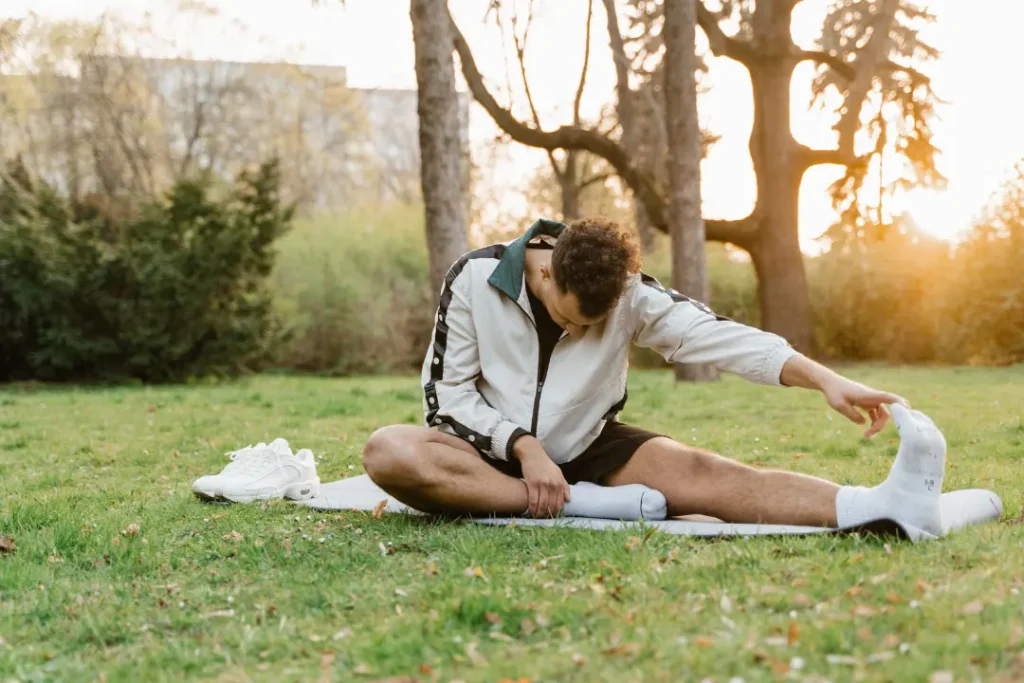 But beyond providing protein for athletes, adds Kunz, "On the other side, we have this giant cohort of our customers who are not elite athletes, but they're focused on maintaining their mobility and youthfulness. So we have a lot of those older customers who are using it as a lifestyle supplement to keep themselves in the game. These people are looking for a deeper solution than 'I need to get some protein so I can get strong' – like, 'I'm getting older; my knees hurt, my back hurts. I'm not able to do these things, but I want to be able to keep doing these things.'"
"The most important thing is you can continue being young physically – not just aesthetically, but physically for so much longer in your life," says Kunz. "We have so many customers who are, like, 70, and they're still going to the gym and lifting weights, and they're so stoked that they're still able to do that."
But no one is marketing collagen that way, Kunz says. "What we're really trying to do is set the benchmark for a new category called 'active lifestyle.' Even though Frog Fuel is designed as a high-performance product, it's suitable for anybody desiring to live an active lifestyle, whether that's golf, going out on a boat, picking up your grandchild, or wanting to compete at a high-performance level in professional sports, or even wanting to become a Navy SEAL."
"Over time, a lot of our customers have been an older demographic that's not particularly elite athletes but people who want to keep going until they die. They want to be able to keep picking up their grandkids as they get older and continue to keep picking themselves up."
"Being able to still pick up your grandkids – that's just powerful."
In addition to the original Frog Fuel Power Protein, the company also offers Frog Fuel energized products containing caffeine, which is especially useful for pre-workout boosts. Frog Fuel Power Energized and Frog Fuel Ultra Energized use green coffee beans to supply 80mg of caffeine, which is roughly the equivalent of one cup of coffee.
Frog Fuel products are distributed direct-to-consumers from the manufacturer, through select retailers, and via online e-commerce outlets.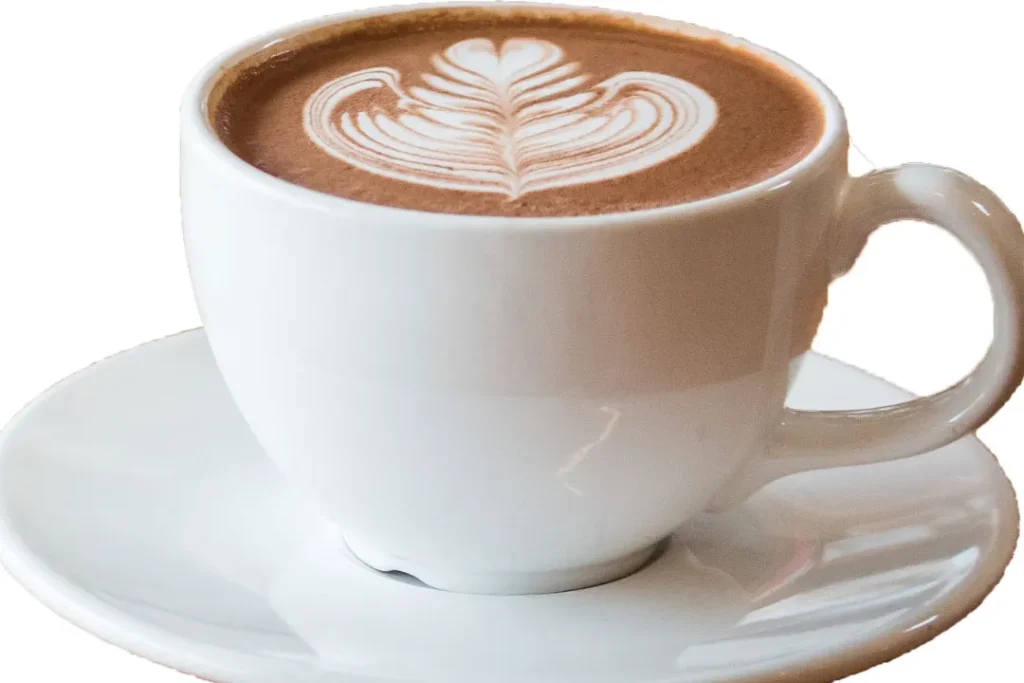 About
Optimal Performance Living provides continuously updated content about living a healthier, more productive, and more meaningful life for its readers.
Important Note: The information contained in this article (Protein For Athletes: Frog Fuel Powers Peak Performance With Liquid Collagen Protein) is for general informational purposes only, and should not be construed as health or medical advice, nor is it intended to diagnose, prevent, treat, or cure any disease or health condition. Before embarking on any diet, fitness regimen, or program of nutritional supplementation, it is advisable to consult your healthcare professional in order to determine its safety and probable efficacy in terms of your individual state of health.
Regarding Nutritional Supplements Or Other Non-Prescription Health Products: If any nutritional supplements or other non-prescription health products are mentioned in the foregoing article, any claims or statements made about them have not been evaluated by the U.S. Food and Drug Administration, and such nutritional supplements or other health products are not intended to diagnose, treat, cure, or prevent any disease.